Imagineerz@School Teaching Tip: i-Can! Stories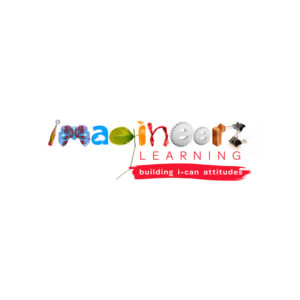 ---
What's an i-Can! Story? Here are some tips on sharing our stories in your classroom.
---
An i-Can! Story IS…
An opportunity to review STOP Signs and common problem-solving strategies with your students.
A chance for students to visualize and internalize growth mindset.
Lots of fun — an opportunity for you to laugh along with students!
---
An i-Can! Story ISN'T…
Supposed to go any certain way — there's no one-size-fits-all experience!
Overly serious in its implementation — having fun makes these life lessons memorable!
---
More i-Can! Story Tips
Decide in advance who your storyteller (AKA your STOP Sign Ninja) will be.

Be vigilant during building time.
Familiarize yourself with the STOP Sign and solution in order to help your STOP Sign Ninja tell the story.

Limit the number of students "on stage" to 4-5 at a time.
Get in there and help the STOP Sign Ninja — and don't be shy with your materials!
Taking a student by the hands and doing an action (e.g. cutting if they're pretending to be scissors) moves the action along and generates laughs.

Keep the STOP Sign Ninja on track.

Ask questions that will get them to the point of their story, like: "What happened when you tried [insert lesson's goal here]?"

Encourage students to act things out along with the STOP Sign Ninja.

"Paper, tape — show us what that looks like!"

Have fun and be silly!

This encourages students to have fun and helps them realize STOP Signs aren't a big deal.
It takes some time to run an i-Can! Story that doesn't feel completely hectic, but the more we practice, the better we get.