i-Can! Activity Ideas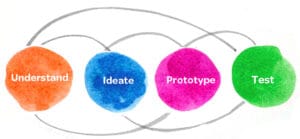 In the park? In your living room? A house full of friends? On your own?
No matter where you are, who you're with, or what time it is, i-Can! activities are a great way to flex your i-Can! mindset AND have fun!
i-Can! activities use a modified version of the Stanford University design thinking process, which consists of four steps:
Understand

Ideate

Prototype

Test
Each activity has a simple goal but no step-by-step instructions.  We also include information to help you facilitate (fun-cilitate!) the activity in a way that puts the "figure it out" responsibility primarily on the shoulders of your children.  
A quick note: i-Can! activities are supposed to be fun, but can be challenging for both children AND parents are first. Embrace the challenge!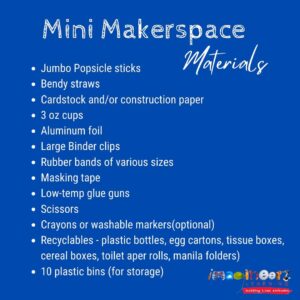 i-Can! Activity: Paper Person Home
This paper person needs home!  Your mission should you choose to accept it is…
Build a home this paper person would LOVE to live in.  
Step #1 – Understand the Challenge
Task:

Build a home that this paper person would LOVE to live in.

Materials: What materials can your children use?  Check out our low-cost mini makerspace materials list for ideas.
Step #2 – Ideate Using Questions as Prompts
Question #1:

What is something a home absolutely must have?

 

Possible Follow-up Questions: 

What does our home have?  

What would the home need if we wanted to protect the paper person from the rain or sun?  

What does a home need if you want to go in and out?

Question #2:

What might the paper person want in their home?

Possible Follow-up Questions: 

What are some things you love in our home?  

What sort of things do you think the paper person might want to do in their home?
Steps #3 and #4: Prototype and Test Ideas
Encourage your children to start building! 

Encourage them to test their home often to see if the paper person can fit inside.
If your children run into problems while building, ask questions rather than making suggestions.  
When your children are done building, ask them if they think their creation is as awesome for the paper person as they can make it. If so, ask your children what they like about their creation. If not, then encourage them to add to or change their design.
We'd love to see paper person home pics online! Tag us on Instagram #imagineerzlearning