Imagineerz@School Teaching Tip: Handling "I'm Done!" and "I'm Not Done Yet!"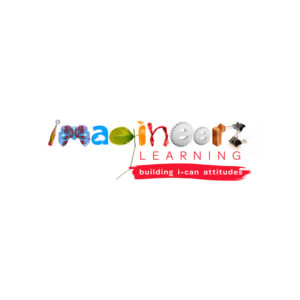 ---
"I'm done!" and "I'm not done yet!" are two of the most common things you'll hear during building time. We've got you covered for those tricky moments that always seem to come just as building time is starting or right before it's over.
---
"I'm Done!"
If one of your students completes a challenge and is able to pass the test before building time is over, it's time to level up!
First give specific praise and express genuine curiosity about their creation:

"I like how you _____."
"Your creation reminds me of _____ because _____."
"I think [another student] might enjoy seeing your creation because _____."

Then challenge them with a question:

"How can you make it look less like [materials] and more like a [creation]?"
"Your creation is currently at a level [low number]. How can you level it up all the way to level 10?"
"Wow, I like how you _____! It's now at level [slightly higher number]! What else can you do to reach level 10?"
---
"I'm Not Done Yet!"
Students often get upset when they're unable to complete a challenge in the allotted time. Assure them that you'd love to see their completed creations and help them brainstorm how they might finish.
"What's something quick you can do to finish your creation in the next few minutes?"
"If there's no time to do it now, what are some other times you could finish your creation?"
"If we can't finish the creation at school, where else could you finish?"
Students will often say that they don't have materials at home. You can allow them to pick a few materials to take home so they can complete their creation. The constraint of using limited materials at home sometimes spurs innovation!