Imagineerz@School Teaching Tip: Hot Tips for Hot Glue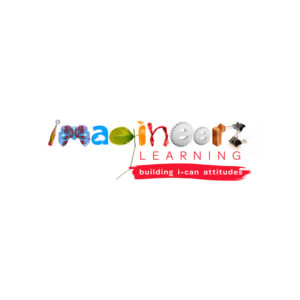 ---
There are three simple materials you can add to your stock that are sure to boost creativity in your classroom.
Rubber bands
Binder clips
Hot glue guns
Hot glue, in particular, allows for more complex and sturdy creations. It's a great alternative to tape, but comes with some unique challenges. We hope you'll keep these ideas in mind when sharing it with your students.
---
Safety First
Use low-temperature glue guns.
Remind students they shouldn't touch the tip or the glue.
---
Effectiveness
Spread hot glue stations around the classroom.

Have 1-2 glue guns per station.
Use something to protect surfaces (e.g. cereal boxes or newspapers).

"Dot, dot — not a lot! Use it while it's hot!"

Students should not use too much hot glue.
Students should use it quickly before it dries.

Have a 2-minute time limit per student per use.