Our Favorite Tweets: August 2022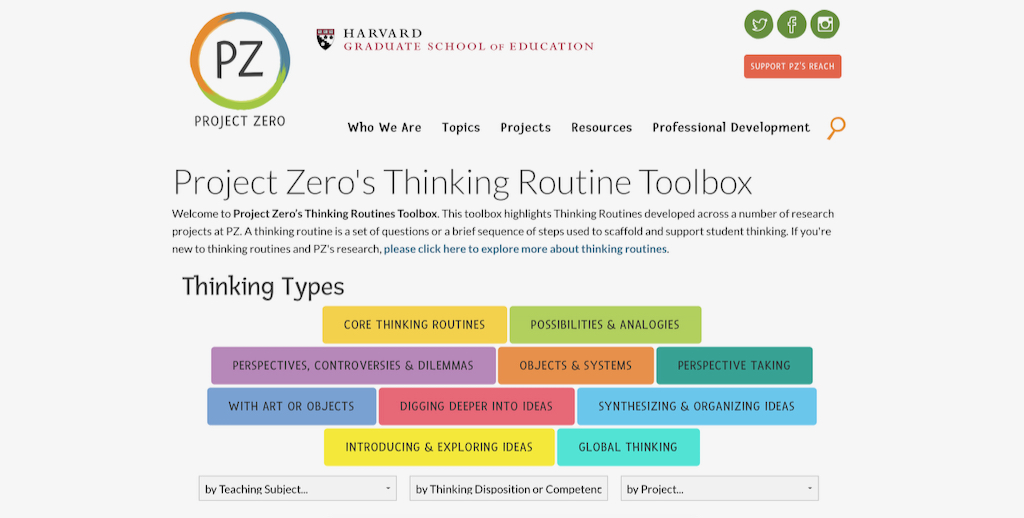 ---
Harvard Project Zero's Thinking Routine Toolbox
I didn't know about this resource, so dropping it here for others who didn't either!!! TONS of discussion protocols!! https://t.co/fjt262jMwI

— Alex Shevrin Venet (@AlexSVenet) July 29, 2022
---
The Museum of Failure
There's a "Museum of Failure" in Sweden which highlights 150+ failed products. It's meant to show that innovation requires risk-taking and failure.

Here are 10 gems you may not remember:

— Trung Phan (@TrungTPhan) July 21, 2022
---
Rock Paper Scissors for Large Groups
I will never think of rock paper scissors the same way again. pic.twitter.com/z4dUTvkgA6

— Interesting As Fuck (@InterestingsAsF) August 4, 2022
---
The Smell of Cinnamon Boosts Kids' Creativity?
One of the most powerful creativity drugs is the smell of cinnamon.

Well, not exactly. Folks were told to smell a vial of cinnamon & 50% were told it was a creativity drug. The placebo boosted creativity! Why? People needed permission to be creative & reasons to feel competent pic.twitter.com/5RpNLgiAGu

— Ethan Mollick (@emollick) August 5, 2022
---
Follow our Nurturing Resilience list on Twitter.