Our Favorite Tweets: June 2022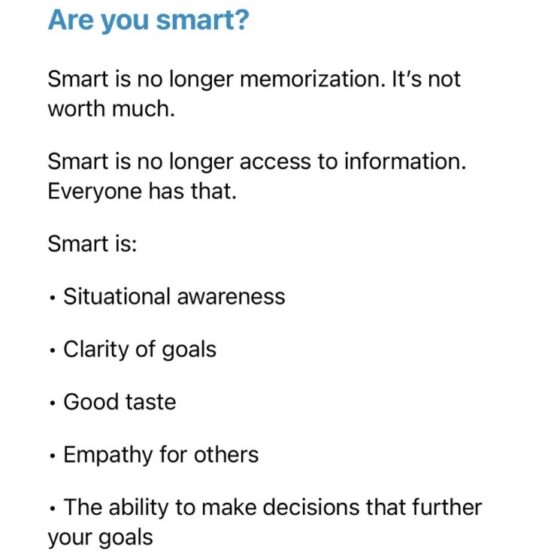 ---
Are You Smart?
What does it mean to be "smart"?

Seth Godin (@ThisIsSethsBlog ) offers a characteristically astute answer. pic.twitter.com/bYjyXu2eNQ

— Daniel Pink (@DanielPink) June 9, 2022
---
Avoiding Pessimism Is Key
Optimism has little bearing on health. Avoiding pessimism matters more.

61 studies, 221k people: health is predicted more by the absence of pessimism than the presence of optimism.

Well-being isn't about expecting the best. It's about making sure you don't assume the worst. pic.twitter.com/VMZ3fRXkXM

— Adam Grant (@AdamMGrant) June 17, 2022
---
Being Uncomfortable Is Our Goal
Useful paper for teaching & learning. Tell students: "Your goal is to feel awkward and uncomfortable."

Giving an explicit goal of aiming to feel uncomfortable in order to grow makes folks persist in classes, write better, seek out more info & learn more from political opponents. pic.twitter.com/d827MIvxuP

— Ethan Mollick (@emollick) May 31, 2022
---
Listen to the Noise
I consider this a parenting tip, btw https://t.co/eW5VJFW9M2

— Austin Kleon (@austinkleon) June 17, 2022
---
Follow our Nurturing Resilience list on Twitter.