SEL Read Aloud: It's Okay to Make Mistakes by Todd Parr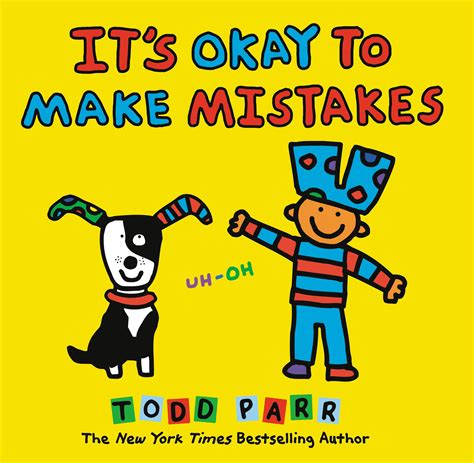 ---
Summary
This Todd Parr picture book is a perfect SEL read aloud for younger readers. It presents a dozen scenarios in which children (and even some grown ups) may feel embarrassed or ashamed with reassurance that these things are "okay"; they can ultimately be fixed, allow you to learn, or maybe even lead to things better than you thought were possible. It's a great reminder that many of the things we say we don't want to do (e.g. fall down) allow us to practice the things we want to do most of all (e.g. learn how to get back up).
---
Discussion Questions
What makes something a mistake?
How many of these "uh-oh moments" have you had?
What's a mistake that helped you learn?
Who is someone who helped you recover from a mistake?
Knowing what you know now about mistakes, would you ever make one on purpose?
---
Read Aloud
---
Additional Resources
---
Copyright Notice
The image on this page comes from the book It's Okay to Make Mistakes by Todd Parr. Copyright © 2014 by Todd Parr.